Conference
←
Cinematic Archives
Andrea Mariani
(Università degli Studi di Udine)
A Crafty Cinephilia: Scrapbooks, Material Culture and the (Re)Configuration of Film
Haritha Ramachandran
(University of Hyderabad)
Cinema and New Media: New Patterns of Reception in Malayalam Cinema
Takuya Tsunoda
(Columbia University)
Industrial Cinema and Techniques of Knowing in Postwar Japan
The contributors to the third panel titled "Cinematic Archives" explored different amateur and professional cinematic practices and how such filmic configurations cross between institutions, various technologies, and social practices. The talks investigated industrial documentaries from 1950s Japan, Malayalam cinema in South India, and the scrapbooks of a cinemagoer in Northern Italy. These specific yet dissimilar configurations can be seen as exemplary "Cinematic Archives" that highlight how tacit cinematic knowledge is mediated and produced by different materials and technologies that exceed the traditional film medium, and yet re-configure cinema under specific  historical, technological, and amateur influences.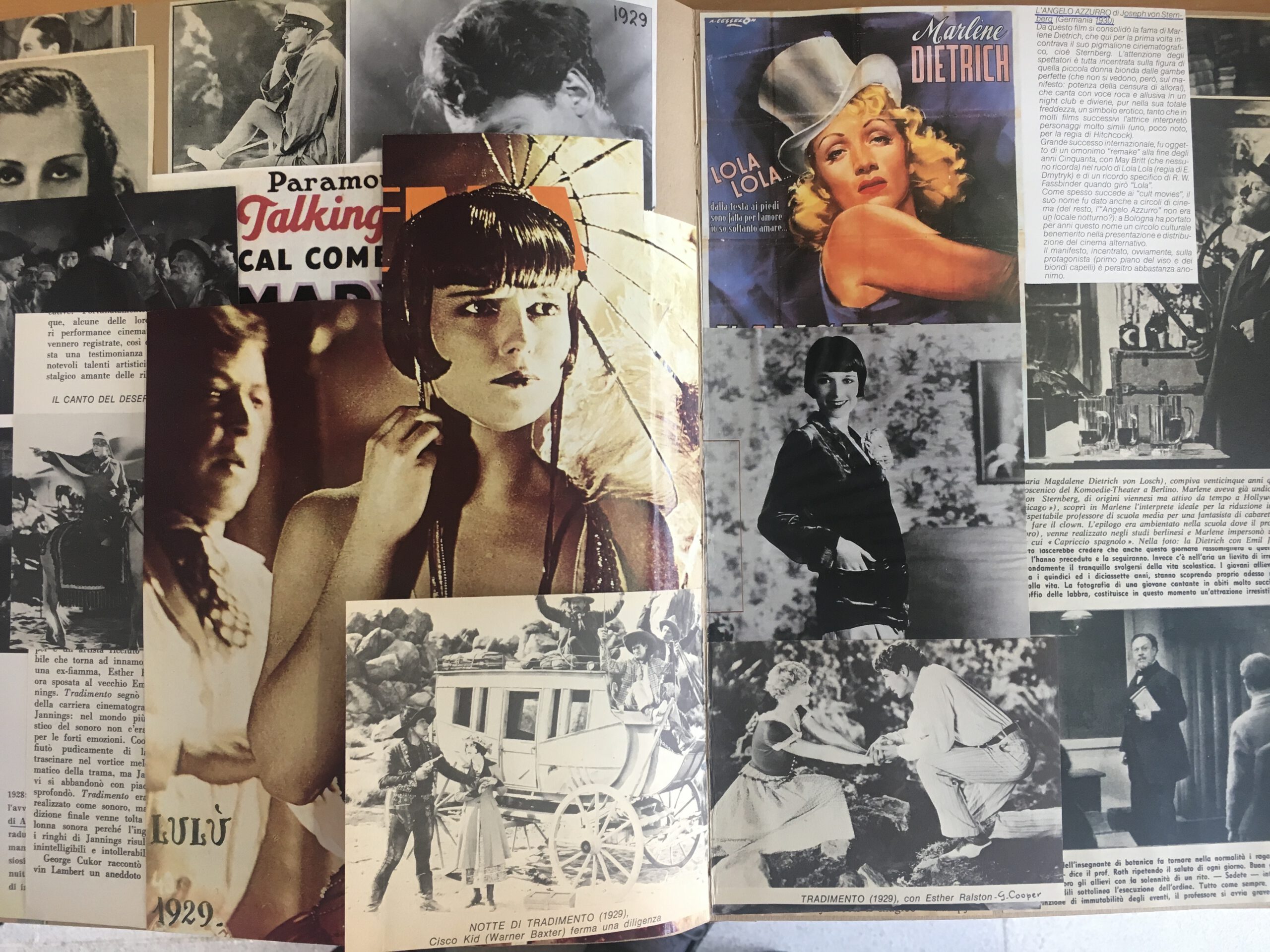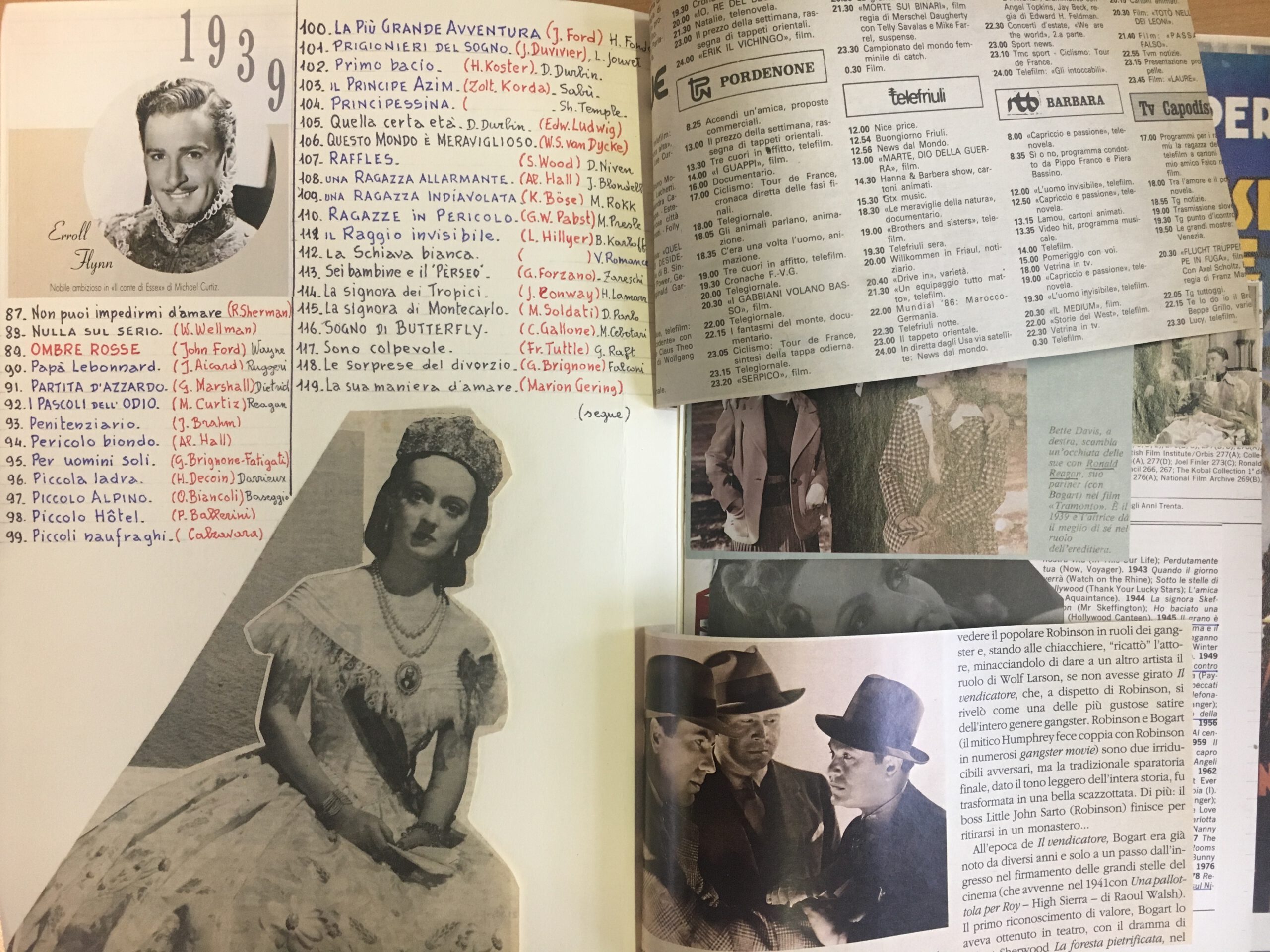 A Crafty Cinephilia. Scrapbooks, Material Culture and the (Re)Configuration of Film
I want to discuss the scrapbook's productive "relational" connection with the cinematic media, while exploring the way radical forms of cinephile scrapbooking relates to cinema in a technical network where the film "persists" in concrete material forms, and (re)configured into other spatial, material and media dimensions. I'll present the scrapbooks of a cinema-goer of the city of Udine, who recorded and collected visual materials about every screening he attended from 1926 to 1999, day by day. The structural complexity of the albums, and its "operationality" are instrumental to a material and multi-dimensional access to film and the memory of it. Forms of cinema going diarism, attempts of film encyclopaedism, film criticism, and film history trigger dynamics of knowledge and a totally different and original media experience of film.
Andrea Mariani (1985) is Lecturer at the Università degli Studi di Udine, where he teaches Media Theory. He is currently leading national and international projects on amateur film cultures during the Fascist period and amateur film preservation; Italian fandom cultures in the interwar period; film exhibition cultures.
Cinema and New Media: New patterns of Reception in Malayalam cinema
The audience of cinema in new media have access to pause, rewind, forward, change and choose a film which helps them develop a meticulous watching style. This paper discusses an emerging trend in Malayalam cinema – the regional cinema of south Indian state Kerala – where the directors are appreciated for their realistic treatment of films based on their consistency in keeping accuracy, detailing and continuity throughout the frames. I argue that, such a trend has changed the conventional understanding of realism and in the recent films, the cinematic technology not only re-presents reality but mediates it to make it excessively real or "real-er" by highlighting the details.
Haritha Ramachandran is a PhD scholar at the Centre for Comparative Literature, University of Hyderabad, India. Her areas of interests are film and media studies and Cultural studies.
Industrial Cinema and Techniques of Knowing in Postwar Japan
This presentation examines several nexuses of concerns about industrial film conversant in ongoing transformation occurring across a broad spectrum of media technologies as well as social and infrastructural developments in postwar Japan. Taking up a few sponsored industrial documentaries from the 1950s, I highlight larger questions concerning cinema, (filmic) technique, and the systems of knowledge formation. The central argument revolves around an investigation of industrial film serving as a point of convergence between increasingly technical condition of existence in post-occupation Japan (1952-) and material understanding of cinema, which called into being (or 'engineered') techniques that enabled the viewers to interface with cinema as a technical image medium.
Takuya Tsunoda is an Assistant Professor of Japanese film and media at Columbia University. His primary research centers on the interplay between institutions and media, technologies and socio-cultural practices, various modes of reflexivity, television documentaries and a history and theory of media-centered scientific research in Japan.